UW-Extension county and campus-based faculty and academic staff use resources and services through UW-Madison Libraries to support their work-related research and programming. These resources and services include access to licensed databases to search and obtain articles, literature alerts and books; Interlibrary Loan/Document Delivery services; and dedicated reference assistance from librarians.
These services are facilitated, in part, by staff with Steenbock Library, UW-Madison.
Are you a new colleague or need a refresher on how to access and use the collections and services from UW-Madison Libraries? If so, please contact Steenbock Librarian, Karen Dunn, for assistance. She is available to work with individuals and teams via phone, email or appointment. Schedule permitting, she is also available to attend special meetings, conferences and resource fairs.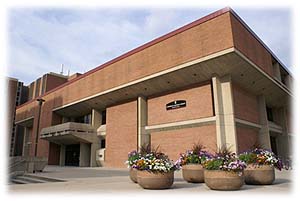 Select CES Location:
Services for County Office, Academic Staff and Faculty
Services for County Office, Classified Staff
Services for Specialists (not at UW-Madison)
Services for Dane County Specialists and Classified Staff (UW-Madison)