March 2020
The Wisconsin Idea Internship Program (WIIP) has been postponed until next year due to the current COVID-19 pandemic and its disruptions. We sincerely appreciate the widespread interest and enthusiasm we received from colleagues and the range of outstanding proposals that were submitted. However, given the long-standing impacts of the current crisis, and the time it will take to regain our stability across the state, we feel that this is the best course of action to take.
If you submitted a proposal during this cycle and would like a copy for your records, please email Kate Wodyn at oaic@extension.wisc.edu so she can provide you with a copy. You can also reach out to any member of our coordinating team with any questions related to WIIP or this decision.
Again, we thank you for your interest in WIIP and we look forward to building upon the positive momentum we created this year.
January 2020
The Wisconsin Idea Internship Program (WIIP) is a talent development pipeline initiative sponsored by the University of Wisconsin Division of Extension. It is offers funding for paid summer internship positions (up to $8,000 for salary and travel reimbursement). WIIP is open to current undergraduate and graduate students pursuing a degree-granting program in any School or College at UW-Madison. This program is intended to holistically develop the professional skills an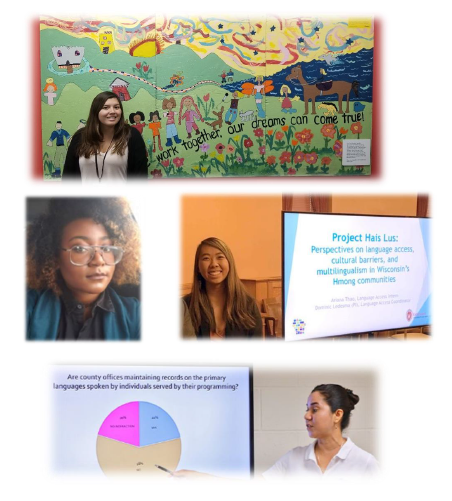 d interests of current students, provide them with opportunities to contribute to our organization's programs and activities, and encourage them to explore potential career paths in Extension.
Please see the RFP (link below) for more details. It also includes instructions and a link to the online application form. Internship position proposals must be submitted online no later than February 7, 2020. Any questions related to this initiative or the process can be directed to Shelly Vils-Havel our talent development specialist (shelly.vilshavel@wisc.edu) or Dominic Ledesma the Director of the Office of Access, Inclusion, and Compliance (oaic@extension.wisc.edu).
The Wisconsin Idea Internship Program (WIIP) builds upon the success of last year's pilot and replaces our previous involvement with the Summer Affirmative Action Internship Program (SAAIP). We are excited for ways this new initiative will expand career pathways for young professionals in Extension.
We hope you consider submitting an internship position proposal.