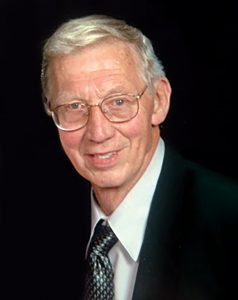 The University of Wisconsin-Extension 4-H Youth Development Program inducted 100 laureates into the brand-new Wisconsin 4-H Hall of Fame Saturday, November 15. The Hall of Fame induction ceremony was the last statewide event celebrating 100 years of 4-H in Wisconsin.
The Wisconsin 4-H Hall of Fame was established to recognize 4-H volunteers, financial supporters, staff and pioneers who made major contributions to 4-H at the local, state and national levels. The honorees represent 4-H in the broadest sense, according to Wisconsin 4-H Youth Development State Program Director Dale Leidheiser.
"We are inducting volunteers, supporters and UW-Extension employees who had an impact on the lives of children, their community or state through significant contributions of time, energy, or financial resource to 4-H and its members," Leidheiser says.
Wisconsin 4-H is proud to be represented by Norman Everson in the 4-H Hall of Fame. Norm personified 4-H. His passion began as a member of the Milton Club in Rock County and continued through his professional career with UW-Extension and volunteer leadership at the local level.
Norm's career started as a 4-H agent in Green County from 1954-1958. He was a 4-H Youth Development Specialist for UW-Extension from 1967-1987. Norm received the Chancellor's Distinguished Service Award, the Governor's Special Award, and State and National 4-H Association Distinguished Service awards.
Norm gave to his community: he was a 38-year member of the Middleton Kiwanis Club. He was a member of Middleton
Community Church and later Asbury Methodist Church.
Norm's attitude was always, "We can do that!" He was a person of great integrity, compassion, and energy. Norm loved and believed in Wisconsin 4-H just as he loved and believed in helping others, and he always did so with a smile.
Since 1914, Wisconsin 4-H has helped youth grow the leadership, critical thinking and communications skills necessary to be successful in a constantly changing world. Visit the Wisconsin 4-H Hall of Fame website to learn more about the individuals who supported 100 years of growing Wisconsin leaders.