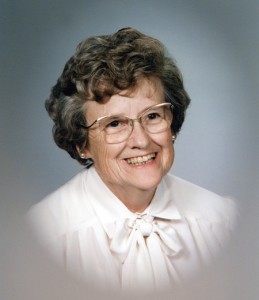 The University of Wisconsin-Extension 4-H Youth Development Program inducted 100 laureates into the brand-new Wisconsin 4-H Hall of Fame Saturday, November 15. The Hall of Fame induction ceremony was the last statewide event celebrating 100 years of 4-H in Wisconsin.
The Wisconsin 4-H Hall of Fame was established to recognize 4-H volunteers, financial supporters, staff and pioneers who made major contributions to 4-H at the local, state and national levels. The honorees represent 4-H in the broadest sense, according to Wisconsin 4-H Youth Development State Program Director Dale Leidheiser.
"We are inducting volunteers, supporters and UW-Extension employees who had an impact on the lives of children, their community or state through significant contributions of time, energy, or financial resource to 4-H and its members," Leidheiser says.
Wisconsin 4-H is proud to be represented by Elizabeth Davies in the 4-H Hall of Fame. Elizabeth was a tireless Extension educator from Waushara County who worked as home economist in Iowa and Sauk Counties and as a statewide 4-H Specialist. Her career involved developing adult and youth leaders and advising the state Adult and Youth Leader Councils. She established a 4-H program on the Menominee Reservation.
Karen Bogenschneider, UW-Madison Professor of Human Ecology and UW-Extension Family Policy Specialist, says, "Betty taught me the principles of program planning, to which I have long attributed the success of the Family Impact seminars. Betty was always there to support, nurture, and provide me with just the right advice at the right time."
John Davies, nephew of Elizabeth, says, "Aunt Betty's biggest influence with me came through the 4-H program. Through the years Betty encouraged me to be involved in the leadership programs as well as projects.  It was this involvement that led me to better understand being a good citizen and reaching out to others."
Since 1914, Wisconsin 4-H has helped youth grow the leadership, critical thinking and communications skills necessary to be successful in a constantly changing world. Visit the Wisconsin 4-H Hall of Fame website to learn more about the individuals who supported 100 years of growing Wisconsin leaders.