Creating Aging-Friendly Communities: Facilitation Guide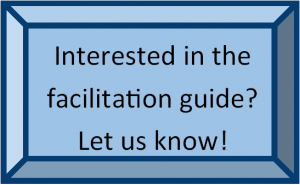 As Wisconsinites live longer and healthier lives, older adults are a dynamic resource in our communities. It can be a challenge, though, for communities to identify how they can best support older residents and their families. Becoming more aging-friendly is a benefit to all communities, helping them become more livable and increasing productivity and community well-being. This facilitation guide was written to help Extension educators inform communities about this important issue and assist communities in self-assessing their aging-friendliness. The end goal is to catalyze and support the creation of aging-friendly communities throughout the state.
Ready to get started? Click on "About the Guide" to learn more, or jump directly to any of the sections below.
Authors:
Sara Richie, MS, Life Span Program Manager; Kristin Litzelman, PhD, State Specialist in Family and Financial Well-being in Middle and Later Life; Nancy Crevier; Jill Cholewa; Jane Jensen; Chris Kniep; Renee Koenig; Mary Ann Schilling; Nancy Schultz and the members of the Creating Aging-Friendly Communities Work Group, University of Wisconsin, Division of Extension.
Copyright © 2017 by the Board of Regents of the University of Wisconsin System doing business as the division of Cooperative Extension of the University of Wisconsin-Extension. All rights reserved. An EEO/Affirmative Action employer, the University of Wisconsin Division of Extension provides equal opportunities in employment and programming, including Title IX and ADA requirements.